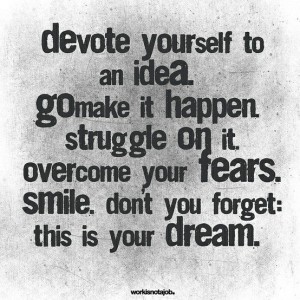 Josie (9 years old): Can I sing for you? I want to know if I sing good.
Me: First, you want to know if you can sing "well", and second, what does it matter what I think? Does singing make you happy?
Josie: Yes
Me: Good, then it doesn't matter what other people think.
Josie: But I don't want people to make fun of me.
Me: People will make fun of you no matter how well you sing, if they want to. That's a reflection on THEM, not YOU. So if you like to sing and it makes you happy, then sing and ignore what other people think.
(child begins singing)
This recent conversation made me think about just how much of an impact we have on each other, and how profound that impact can be. What if I had told this child that she has a terrible voice and she should never sing? And she believes me? Could it affect her relationships with other people? Could it affect the kind of person she becomes? Would she have a child some day and be afraid to sing that baby to sleep? Our actions can be so far reaching and long lasting.